Treatment Options

with Howard Orthodontics
Dental technology is improving all the time and you'll always get the most comfortable and effective treatments at Howard Orthodontics.
Dr. Howard and the team at Howard Orthodontics are dedicated to providing you with the most up-to-date treatment options available.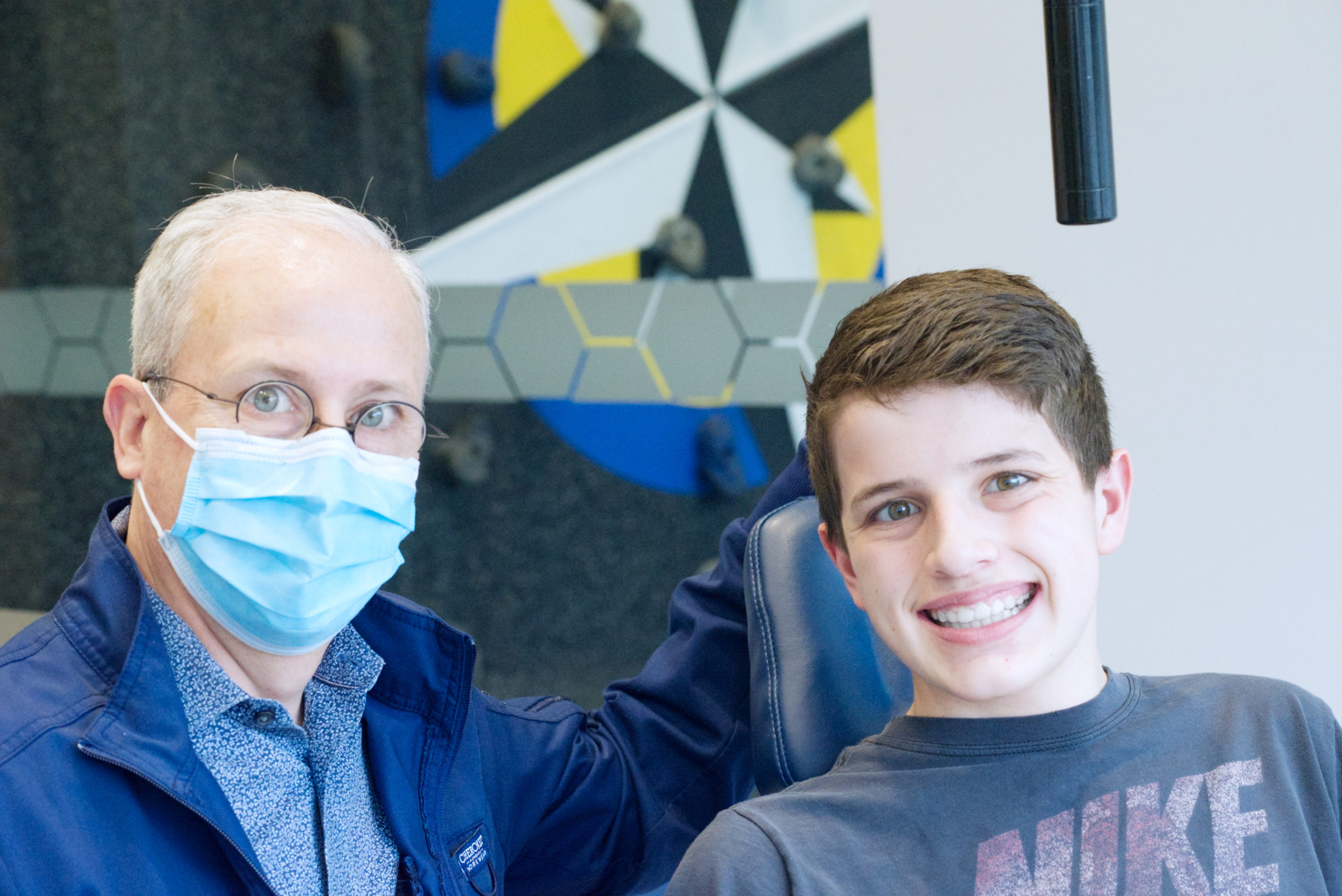 Straightening Your Smile
Dr. Howard can successfully treat many dental issues for your child or yourself.
By pairing state-of-the-art technology with our understanding of the movement and growth of the teeth and jaws, Dr. Howard can successfully treat many dental issues, including:
Crowded teeth
Gaps between teeth
Protruding teeth
Overbite
Underbite
Crossbite
Impacted teeth
Which Treatment Is Right for You?
At your first free consultation, Dr. Howard will assess your teeth, gums, and jaw to figure out whether your orthodontic issues are minor, moderate, or severe.
After this exam, Dr. Howard will talk to you about your smile goals and your budget. You'll hear our honest advice about which treatments will help correct your oral issues.
State-of-the-Art Treatments
Advanced techniques plus personalized care deliver your most beautiful smile. These are some of the unique and innovative treatments available at our practice, like:
Invisalign & U-Lab Clear Aligners
3M Prepasted Brackets
3M Clarity Advanced Brackets
Lingual Braces
TMJ Therapy with Trudenta
Acceledent
Impressionless iCAT Scanning
SureSmile
Metal Braces & More
Most patients we treat at Howard Orthodontics choose traditional metal braces to straighten their teeth. Metal braces are the most common type of orthodontic treatment, but there are other options.
After your first free consultation, Dr. Howard will talk to you about which treatment would be right for you based on your unique needs and smile goals.
Fixed Vs. Removable Appliances
At Howard Orthodontics, we believe patients in Lancaster should be in-the-know when it comes to their treatment.
It's important to understand the difference between fixed and removable appliances. Fixed appliances, like braces, are attached to your teeth and aren't taken off until you complete your treatment.
Removable appliances, like Invisalign's aligner system, are worn about 20-22 hours a day, but can be taken off easily.
Dr. Howard uses removable appliances like Invisalign clear aligners to treat mild to moderate orthodontic problems.
We primarily use fixed appliances for serious treatments at Howard Orthodontics.